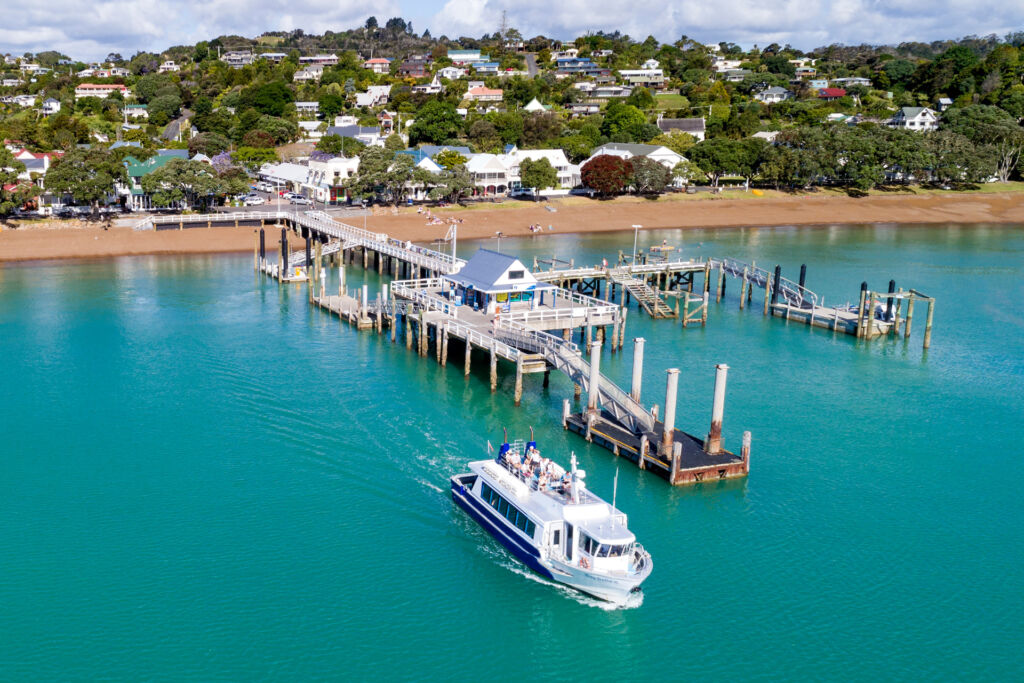 Northland Ferries operates passenger and vehicle ferries in the Bay of Islands, providing regular and reliable connections for the local community and visitors to the region. It's a fun and easy way to get out on the water and get around the Bay of Islands.
See our Ferry FAQs, or for the latest information on any service disruptions or delays, please visit our Ferries Facebook page.
passenger Ferry Timetable
Crossing time: 15 minutes
7:20am
8:30am
9:30am – 9:30pm ferry departures on the half hour
10:30pm (24 September 2022 – May 2023)
Crossing time: 15 minutes
7:00am
7:45am
9:00am – 9:00pm ferry departures on the hour
10:00pm (24 September 2022 – May 2023)
Drop-offs at Waitangi are available on request (10am & 3pm sailings from Russell only)
You can buy ferry tickets online, from our booking office or on board the ferry using EFTPOS, VISA, MasterCard or American Express.
Pre-booked tickets are valid for 7 days from the date of travel selected. Tickets are non-refundable unless for operational reasons.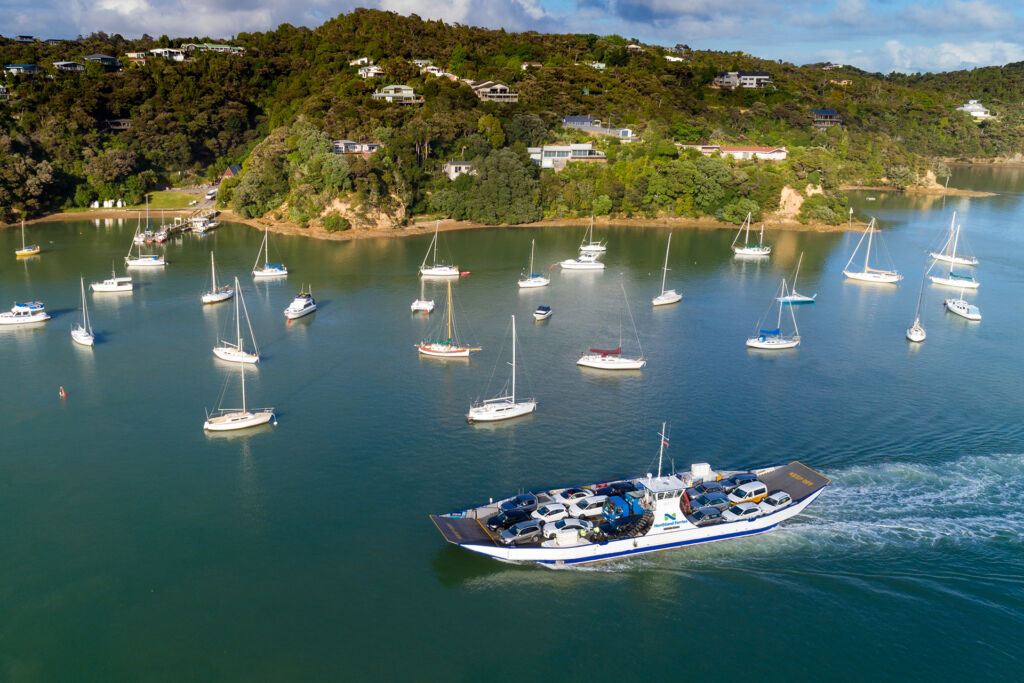 The ferry service operates as a shuttle, departing approximately every 10 minutes during the day, and every 20 minutes early morning and late evening. Opua is about 7 minutes' drive from Paihia and Okiato is about 10 minutes' drive from Russell.
Our vehicle ferries are suitable for all vehicles including trucks, buses and campervans. Please note low tides may dictate travel time for extra-large vehicles, including oversize truck and trailer units, buses and overweight vehicles. Please contact us to confirm your requirements.
When boarding the ferry, please stay in the ferry lane and move forward as space allows. Please follow the instructions of the crew.
The speed limit on the ferry is 5km/hr. A dangerous goods declaration is required for all commercial vehicles.
Crossing time: 10 minutes
6:00am
First ferry
09:50pm
Last ferry
Departures every 10 minutes (approximately) between these hours
Service departs from the wharf at the end of the Te Araroa Bypass, Okiato.
You can buy vehicle ferry tickets on board or at the Opua Store. EFTPOS, VISA, MasterCard and American Express are available on board.
There is no additional charge for passengers travelling in the vehicle. Prices shown are for one-way travel.