Welcome to Opua, the main marine hub for the Bay of Islands region.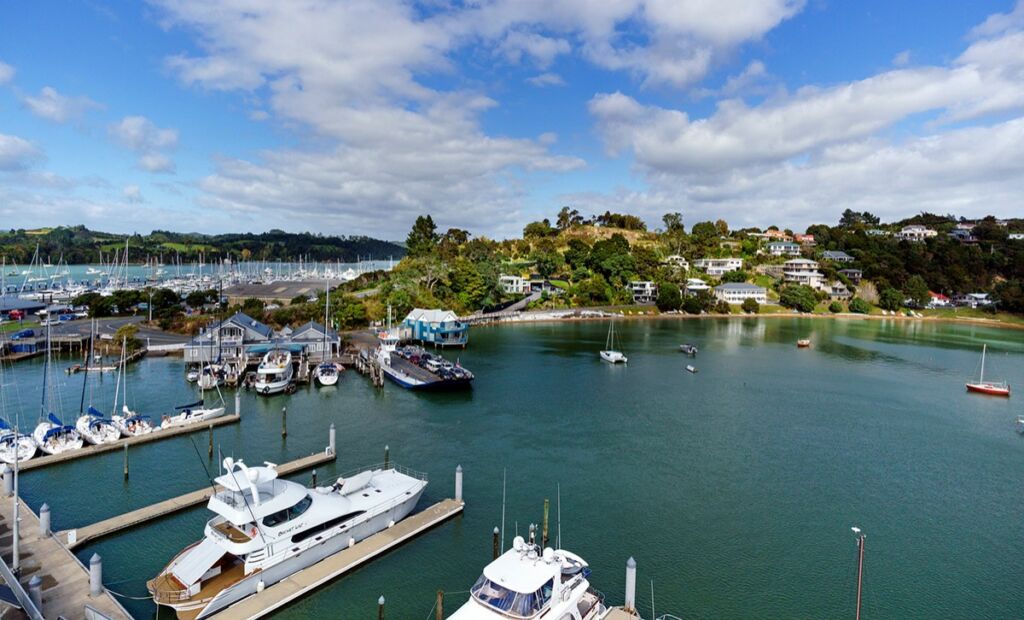 Where is Opua?
Situated just a few kilometres out of Paihia, Opua is the gateway to the Bay of Islands and Russell. From here, our vehicle ferries make the 10-minute crossing to Okiato. This seaside town is also the first port of call for around 400 international yachts that arrive here every year.
Originally Opua was upstaged by its neighbour across the Bay, Okiato, which was briefly New Zealand's first capital. Established as a busy international port in 1924, nowadays Opua is primarily a ferry landing and recreational marina.
During World War II the military established a barge crossing between Opua and Okiato. This was eventually sold to Fullers (now Northland Ferries), becoming the essential vehicle ferry service connecting Russell to the rest of the Bay of Islands. (It's possible to drive around the peninsula to Russell, but it takes a long time!)
With its smattering of cliff-top houses enjoying spectacular views across the Bay, Opua has fewer than 1,000 residents, but is a vital part of the Bay of Islands.
What to do in Opua
Facilities in Opua include a post office, restaurants and cafes, a modern 240-berth marina, a large wharf, yacht club, a school and the historic over-water Opua Store. Here you can buy just about anything – from freshly baked bread to fish hooks, wine and beer.
If you're arriving in the Bay of Islands by boat, you'll probably want to stop in at Opua at some point. It has plenty of boating services including repair facilities, chandlery, launching ramps, sail repair and an engine shop.