– Story contributed by Amber Harris.
Getting to Russell from Paihia is easy, with passenger ferries every 15 minutes from Paihia Wharf. But it's just as easy to take your car over, so you have the freedom to explore on the other side. The car ferry to Russell departs from Opua every 15 minutes, so you never have long to wait. This is a great option for families.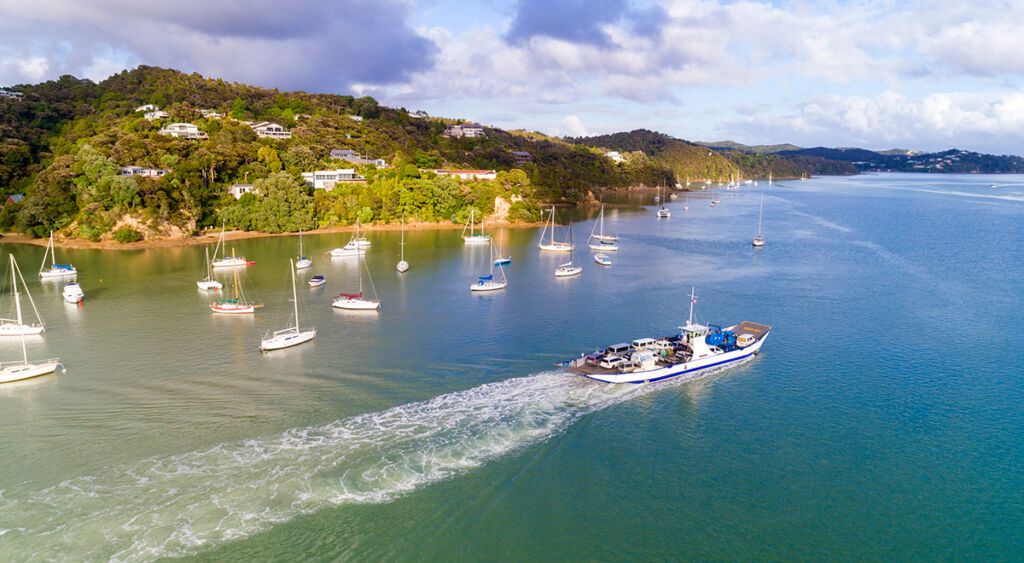 I recently took my family, who were visiting from abroad, over to Russell via the car ferry and it proved a success. My nephew loved the fact he didn't have to walk everywhere on the other side, and there are loads of great lookout and historical spots that you really need a car to drive to.
The ferry crossing from Opua to Russell takes about ten minutes and passes through the harbour. On the Opua side there's a general store in case ice creams are needed while you wait for the boat. The lanes are clearly marked showing where to wait in your car, and you can buy tickets online beforehand, or on the vessel on the day. The staff will guide you on and let you know where to park.
My nephew's eyes lit up when he got to see me drive my car onto a boat. As soon as the ferry started moving we got out of the car and walked around. As you're only paying for the car to travel itself, not per person, catching the vehicle ferry to Russell worked out to be a really great price to take the whole family.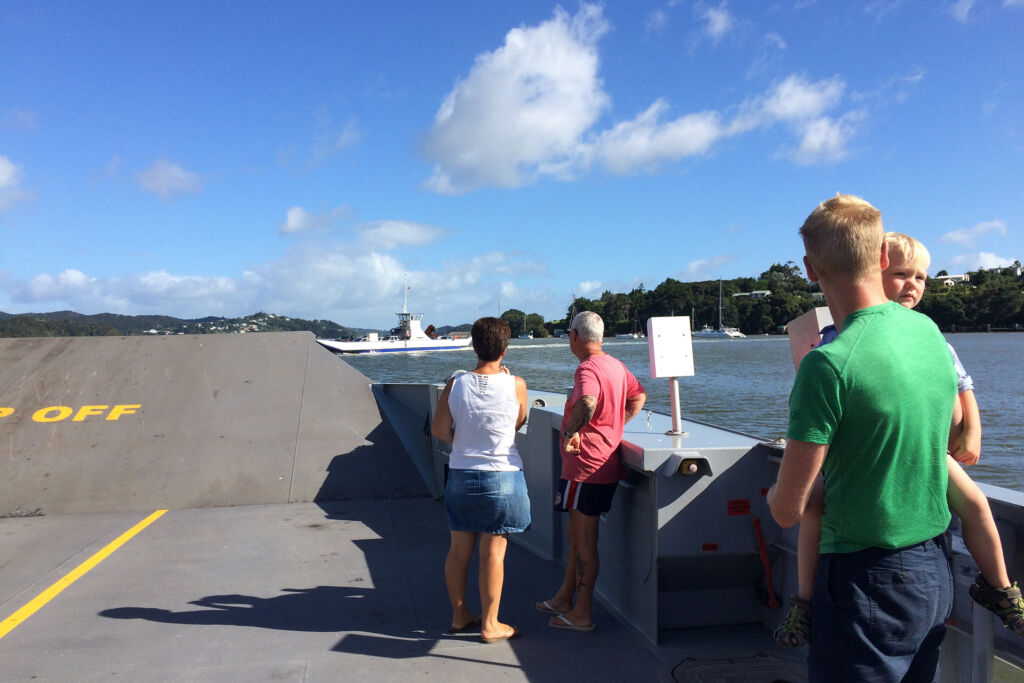 Once you're on the ferry you are able to get out of the car and walk around. Oyster beds house barges ready for harvesting and the views of the hills looking over the two harbours are beautiful. Upon arriving on the other side, you simply drive off and follow the signs towards Russell which is a further five minutes, driving through lush green native trees.
Parking in Russell is simple, as there are only two main streets running parallel. After you've strolled around the many cafes, historical sites, museum and the harbour, you can drive up to Flagstaff Hill to the lookout point. Choosing to take the car was ideal as it was a steep suburban hill along the road that you had to walk up. This would normally take thirty minutes should you choose to hike. However with little ones, having the car was a blessing.
Taking the car ferry from Opua to Russell is a great option and highly recommended to see a different view of Russell. It's also a great way to check out the quaint and quiet yet stunning waterfront settlement of Opua on the way across.